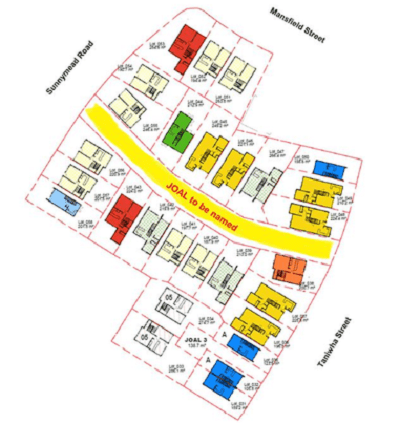 New Auckland Council requirements in regard to Jointly Owned Access Lots (JOALs)
Effect on Fire ratings to external walls within 1 m of JOAL boundaries in C/AS1 designs
Auckland Council has enforced a recent change in the treatment of a JOAL. The JOAL is now to be treated as a separate allotment, even though the land is jointly owned by the owners within the overarching subdivision. From a fire engineering perspective, this means any external wall under the C/AS1 scope and within 1 meter of the closest JOAL boundary will have to be fire rated. In that case, a minimum of 1 meter separation is required between an external wall and the closest JOAL boundary to avoid any fire rating. Another option to avoid the fire rating would be apply for a S67 fire waiver for C3.6 & 3.7 of the NZBC. In addition, an encumbrance in favour of Auckland Council will also be a requirement to ensure that no building can be/will be built in the JOAL area.
If you have any questions please contact Dallen or Michael from our Fire Engineering Team.
Dallen Chan: 022 122 4752 or dallen.chan@covekinloch.co.nz
Michael Leung: 022 677 0312 or michael.leung@covekinloch.co.nz
For more information on our Fire Engineering services click here.